About Us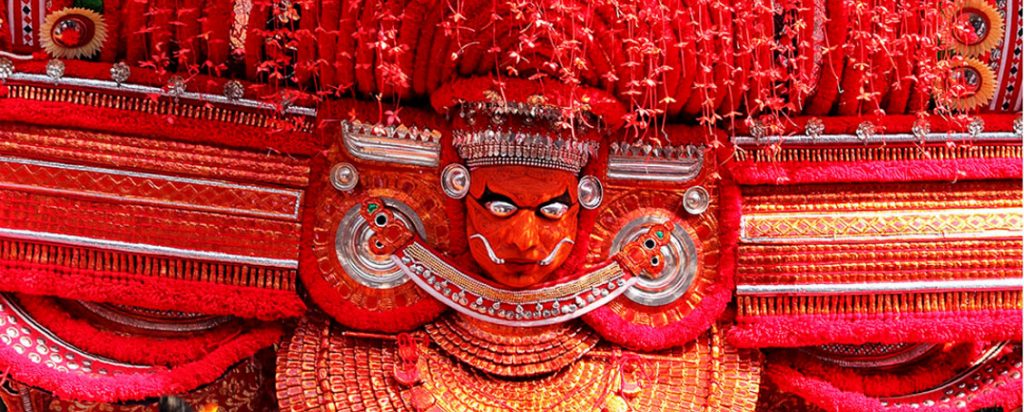 Karipody Thirur Muchilot is one of the oldest Muchilot Kaavus in Northern Kerala. Situated in Karipody, near Bekal, a well known tourist destination, the temple attracts thousands of devotees during festival times. The main deity of the temple is Muchilot Bhagavathi. There are other sub deities: Kannamkattu Bhagavathi, Pullur Kali Bhagavathi, Pullurnam Daivam ,Vishnu Moorthy, Moovalamkuzhi Chamundi.
Karipody muchilot has got a very significant link with other surrounding temples like Thrikkannad Shiva temple which is also known as dakshinakashi (Kashi of south India), Aravath Subhrahmanya temple and Karipody Vishnu temple. It is very much a part of the annual Arrat festival at Thrikkannad Shiva temple.
The major festivals of the temple are Udayastamanam, Puthari, Pooram, Vishu, Vadakkem Vathil and Perumkaliyttam. The last festival is only performed once every twelve years if the financial position is sound.
Karipody Muchilot is run by a Bharansamithi (governing committee) elected by community members during an annual general body meeting. Pradeshikams (local committees) representing community members of various localities form the organizational backbone. Because of the large number of community members working in the Middle East, committees have also been formed in the UAE to support the temple. Recently, a new committee made up of merchant navy employees has started supporting the work of the Bharanasamithi.